2009 is half way over, and within this year the Chicagoland area has seen many new faces of MMA rise to higher legacy.  What is expected exactly one year from now, and who will be the new faces of Chicago MMA?  I have gathered a list of 5 random up and coming pro MMA fighters in the area, and am being the first to officially predict bright futures, impressive records, and will become top local fighters by 2010.

#1. Rob Menigoz
135 lbs
4-0

Menigoz fights with a record of 4-0, recently coming off of a huge win not only over Charles Wilson, who gave Miguel one of the toughest fights of his career, but the win that Menigoz worked for, gave him the Total Fight Challenge bantamweight title.  Coming into that fight at 3-0, Menigoz was not a familiar face due to his smaller record as supposed to Charles Wilson's.  However despite him only having 3 fights, he won over the audience and put himself on the map after defeating Wilson and gaining the title.  His second fight, he fought a very tough Tony Marti out of MTC at the Ironheart Crown: Resurrection, winning by rear naked choke in the second round.  With Menigoz holding the TFC 135 lb title, he has many contenders to test himself against.

#2. Yusup Saaduliev
135 lbs
5-0-1
Yusup Saaduliev is a purple belt in Brazilian Jiu Jitsu, a Pan Am winner, and has a record of 5-0-1.  He trains out of the Uflacker Academy and Team Toro Muay Thai.  Saaduliev has fought for the Brawl At Bourbon Street, Total Fight Challenge, C3, and more.  His mix of Brazilian Jiu Jitsu, Judo, and Wrestling gives him one of the most exciting fighting styles, especially after working on his stand up at one of the best muay thai gyms in the area.  Often in question, Yusup has one draw, but what most people do not know, is that the closest thing to a blemish to his career that he has, the fight was taken on a few hour notice, during Yusup's religious fast.  Not only did he take a fight during fasting on hours notice, he bumped up two weight classes for his fight.  But Yusup bounced back strong, as he soon made his pro debut against a very experienced and talented Lloyd Carter at C3 Furious, which many considered fight of the night.  He recently fought against Jeff Charlebois at Total Fight Challenge 16, where he won in the first round via guillotine choke.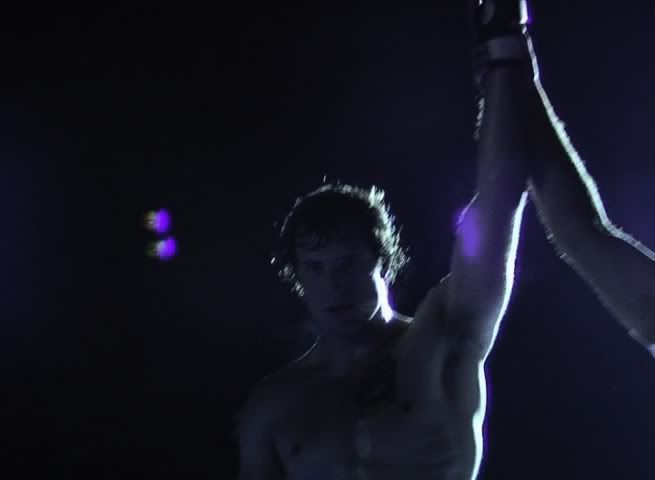 #3. Scott Sands
170 lbs
4-0
Scott Sands was first known as one of the best high school wrestlers in the state of Illinois.  He wrestled on a state winning team for St. Rita High School, and then moved on to his division one wrestling career when he wrestled for NIU.  It was shortly ended when he went through a series of back surgeries, however after proper recovery, Sands moved on to learning Brazilian Jiu Jitsu to add to his wrestling arsenal.  He made his debut in summer of 2008, where he fought in the months of June, July, and August, where he faced off against Michiana Fight League vet Chris Thomas.  He recently defeated another MFL fighter Leonard Simpson, where he showed his much improved stand up when he won his fight by TKO due to knees in round 1.  Sands has some of the most explosive power in the welterweight division, and with his hard to beat style, he poses a threat to anybody.  He will test his skills come September 12th at the Duneland Classic where he will go toe to toe with TUF 6 Vet John Kolosci.

#4. Mike Welch
135 lbs
11-2 Amatuer
Mike Welch is a bantamweight that trains out of Team Colon, and recently took the Brawl at Bourbon Street title.  He has fought for C3, Bourbon Street, Total Fight Challenge, Fight Card Entertainment, Mayhem Promotions, and many more.  Although he has not made his pro debut yet, he has a bright future regardless. Welch is explosive, strong, and technical.  He is a difficult opponent for anyone to deal with due to his fast and crisp striking, his wrestling ability, and his submission skills.  Look for Mike Welch in the near future to showcase more and more skill that he picks up before each fight.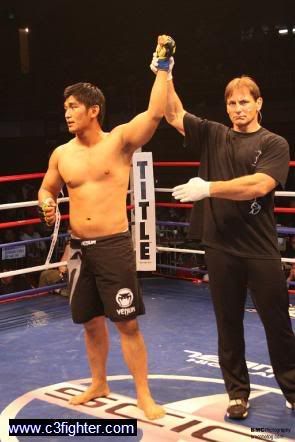 #5. Aungla Nsang
205 lbs
4-3
Although Aungla Nsang is not a Chicago area resident, his last two fights were at C3 Domination and C3 Furious, both at the Hammond Civic Center, and is guaranteed to return. Aungla has also fought at the Total Fight Challenge in 2005.  Aungla Nsang made his mark at C3 Furious on May 9th of 2009 when he took on 14-2 UFC vet Chris Price on a few weeks notice, coming in as a major underdog.  At that time, Chris Price has never lost outside of the UFC, with his only two losses being given to him by Kendall Grove and Ed Herman.  Nsang showed how much his skills have improved, and surprised the audience with his superior muay thai skills and his spectacular jiu jitsu.  He controlled the fight with Chris Price, and after a couple of reversals back and forth, Aungla quickly submitted Chris Price with a guillotine choke at only 1:37 of the very first round.  Jaws dropped as Aungla Nsang pulled off a major upset, and showed that it was his skills that won him that fight, not a fluke.  Aungla Nsang has a lot in front of him, but has proven he can handle top competition in the area, with Chris Price being a true test.
In case you haven't heard of any of these fighters, make sure  to remember them for the next upcoming events.  All five fighters have a lot ahead of them, as long as countless other locals do as well.  I selected five at random who I believe that by July of 2010 will be known by every local MMA fan, and some known nationally.  Hopefully my predictions are correct, because they deserve the glory that is coming to them for all the hard work they put into the sport.
Comments
comments
Powered by Facebook Comments